I have never played any Cthulhu game, never read any of the books…than decided to buy Eldritch Horror 😉 Good choice as this is another 10/10 in my collection. Some reviews claiming this game to be Arkham Horror Lite or 2.0 – no idea if this is true as I was not able to go through Arkham Horror manual (game was sitting on shelf for 3 months).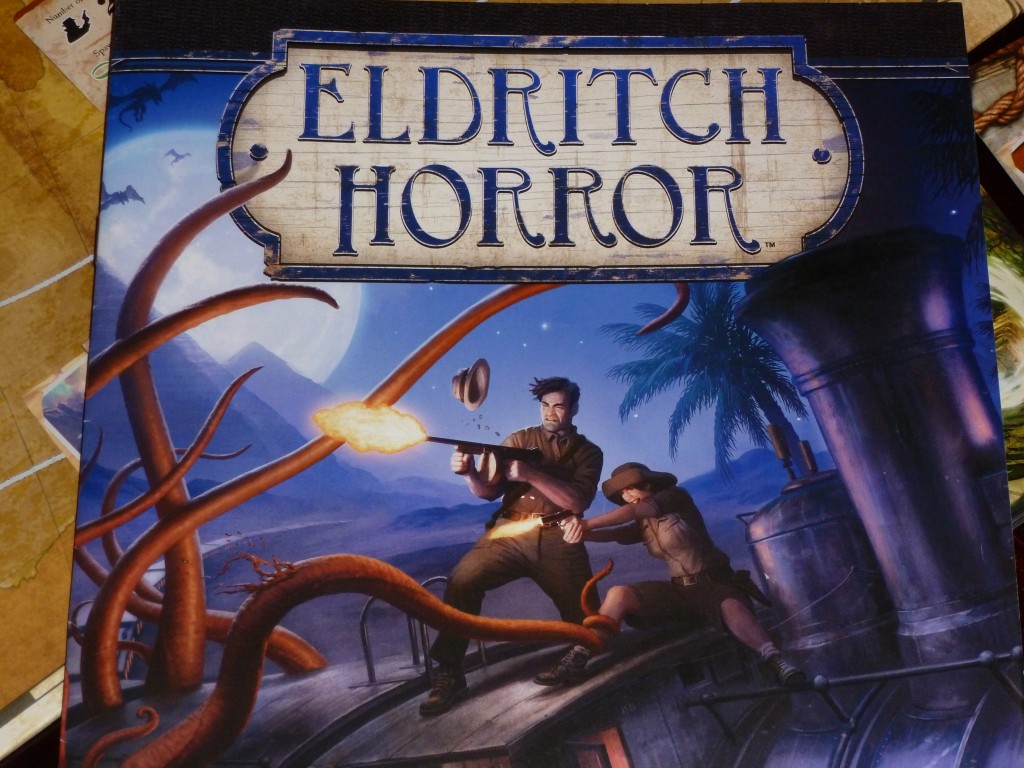 Eldritch Horror is cooperative game for 1 to 8 players where you take a role of investigator and try to solve mysteries and protect world from Ancient Ones. We have 4 different Ancient Ones (expansion is coming!!!), 12 Investigators to choose from and million other cards and tokens. All top quality thanks to Fantasy Flight Games.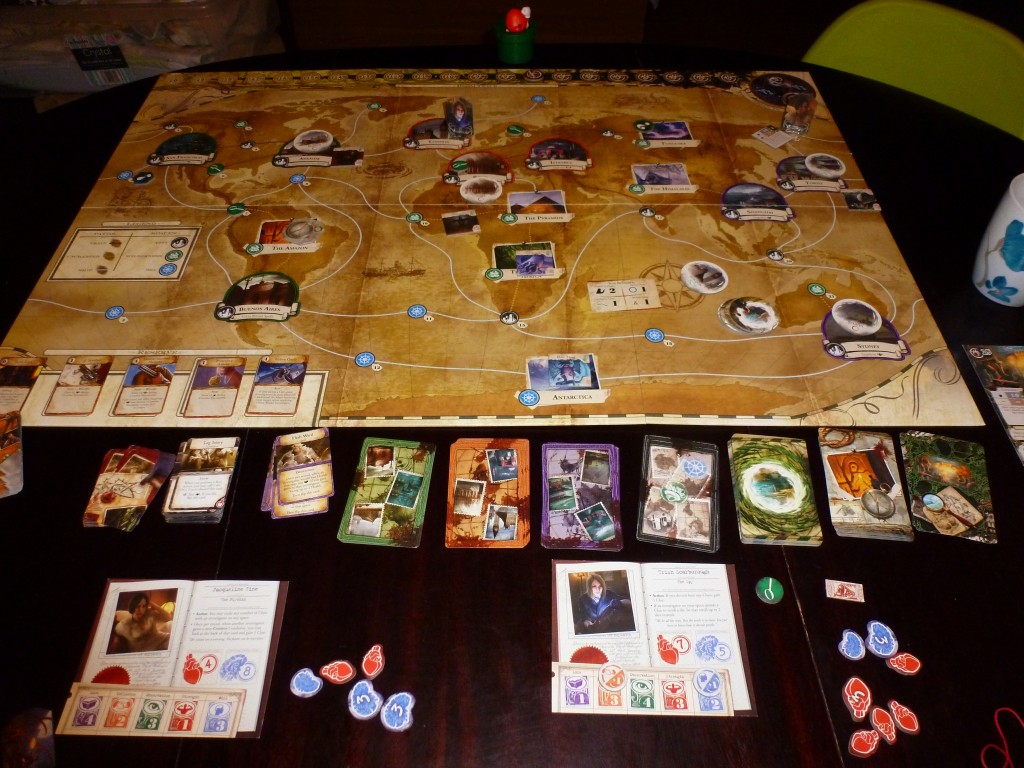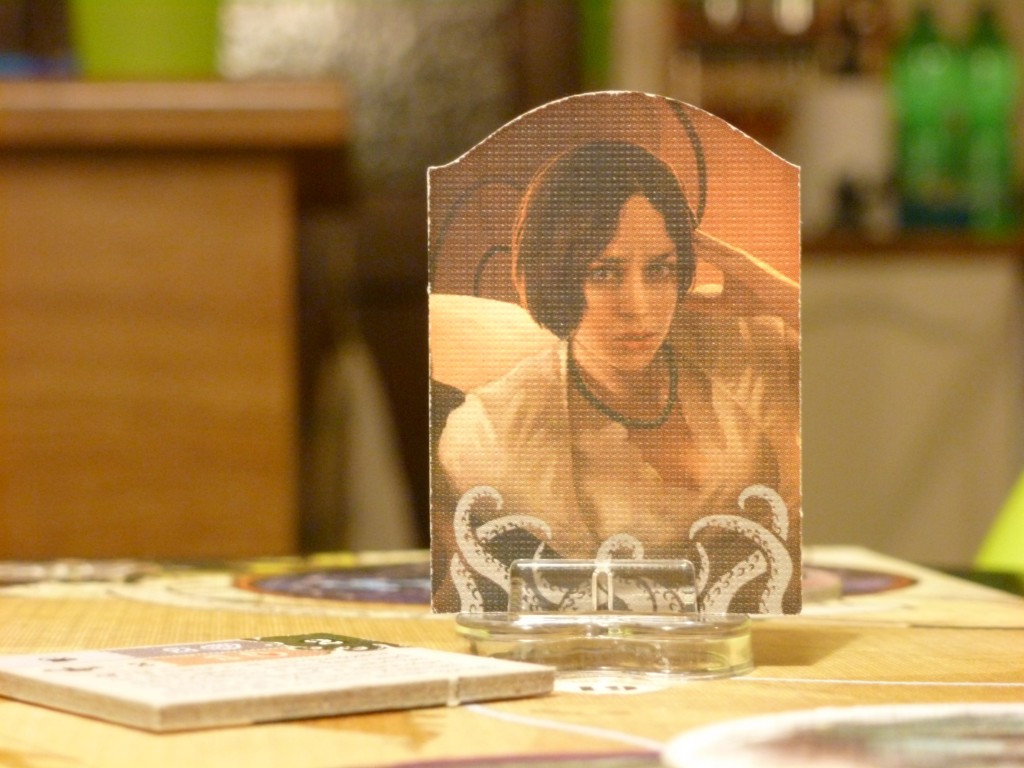 There are 2  booklets in the box: instruction manual and reference book – first one covers basic rules and second has all the details and you can use it while you play. Must admit that rules are pretty straightforward and I had no major problems 😉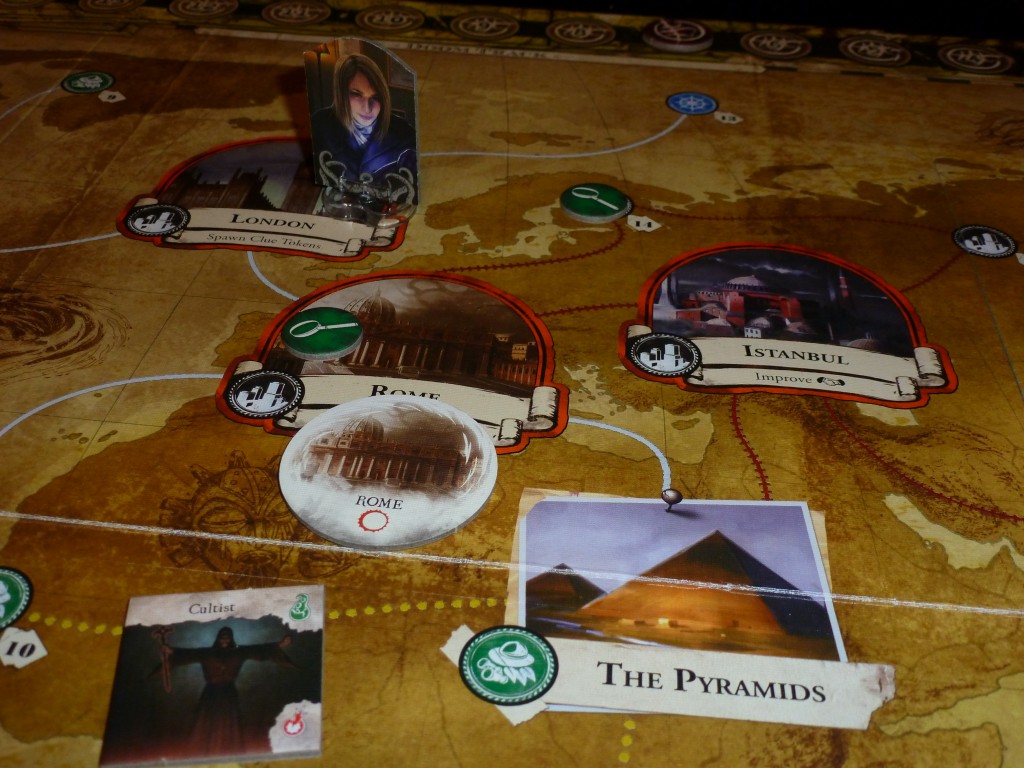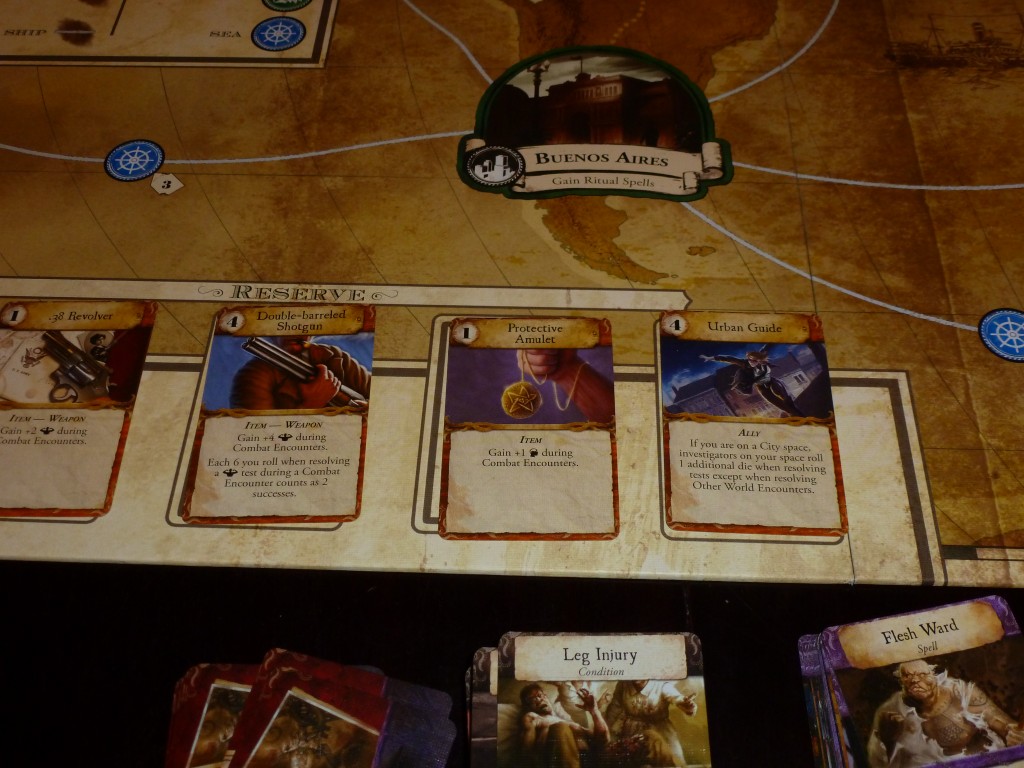 Gameplay is just: take your actions (2 each turn and includes travel, gain assets or travel tickets, rest etc) than resolve Encounter (combat, close the gate, research, city space, solve rumor or mystery). Last thing in round is to draw mythos card and resolve its effect which is mostly bad things happen to you. Do this until you solve 3 mysteries or Ancient One destroyed world 😉 Easy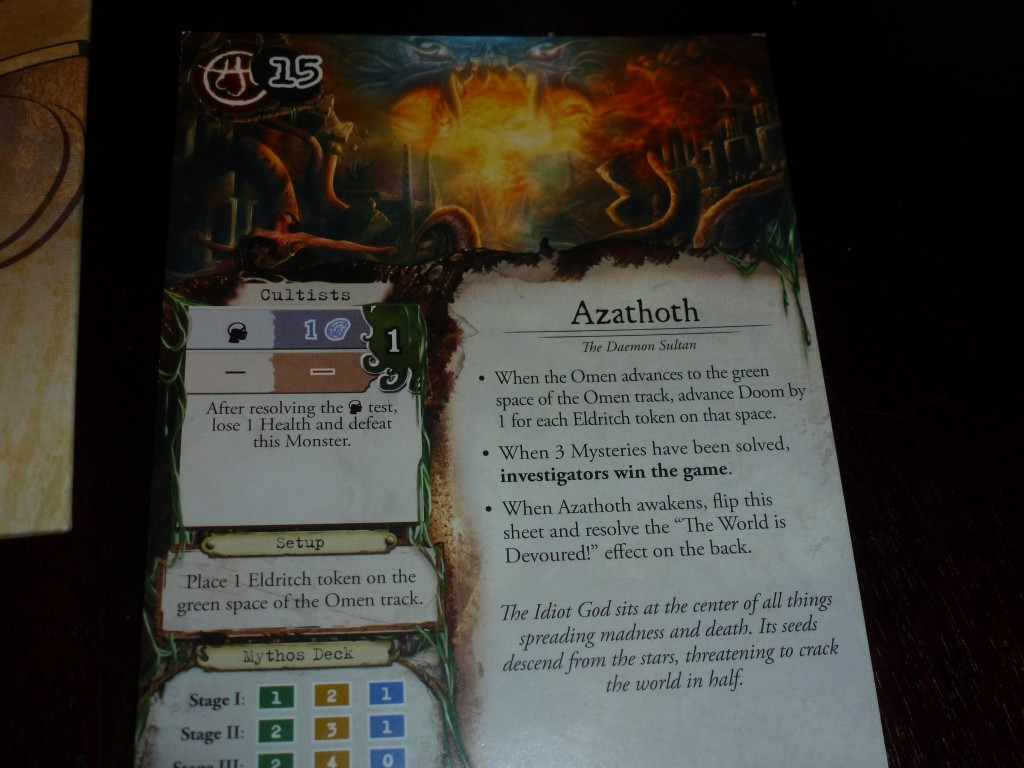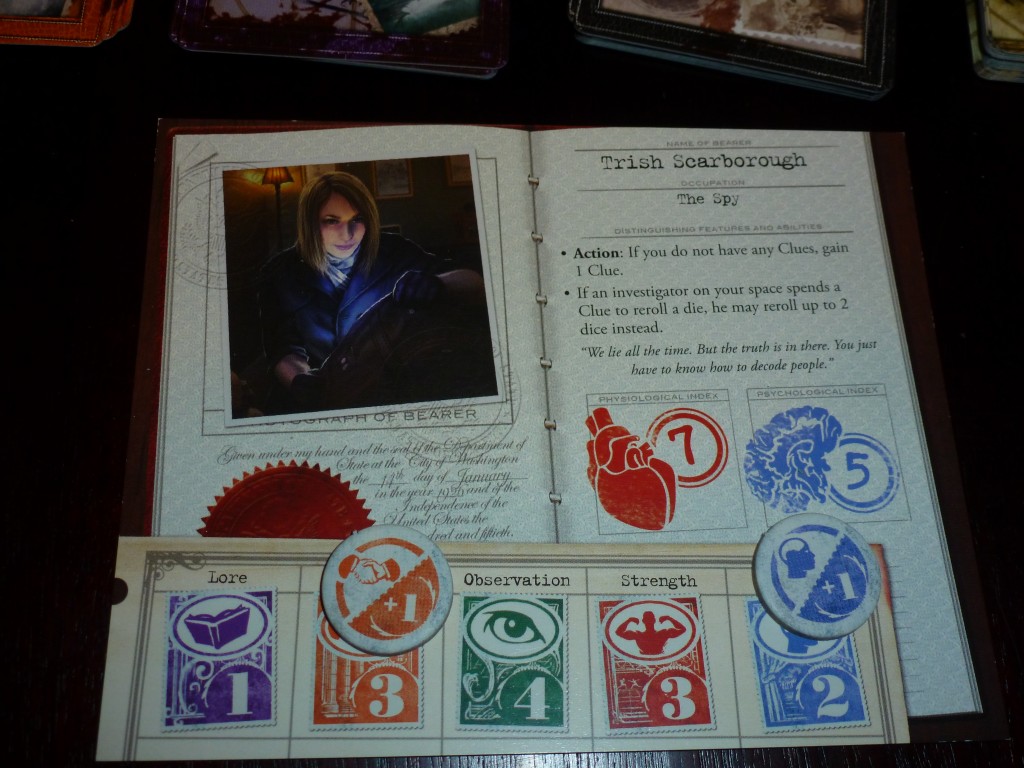 I would highly recommend this game to all H.P. Lovecraft fans – gameplay is smooth, production is fantastic, rules are not that complicated and it is just pure pleasure when you play it. 10 out of 10!