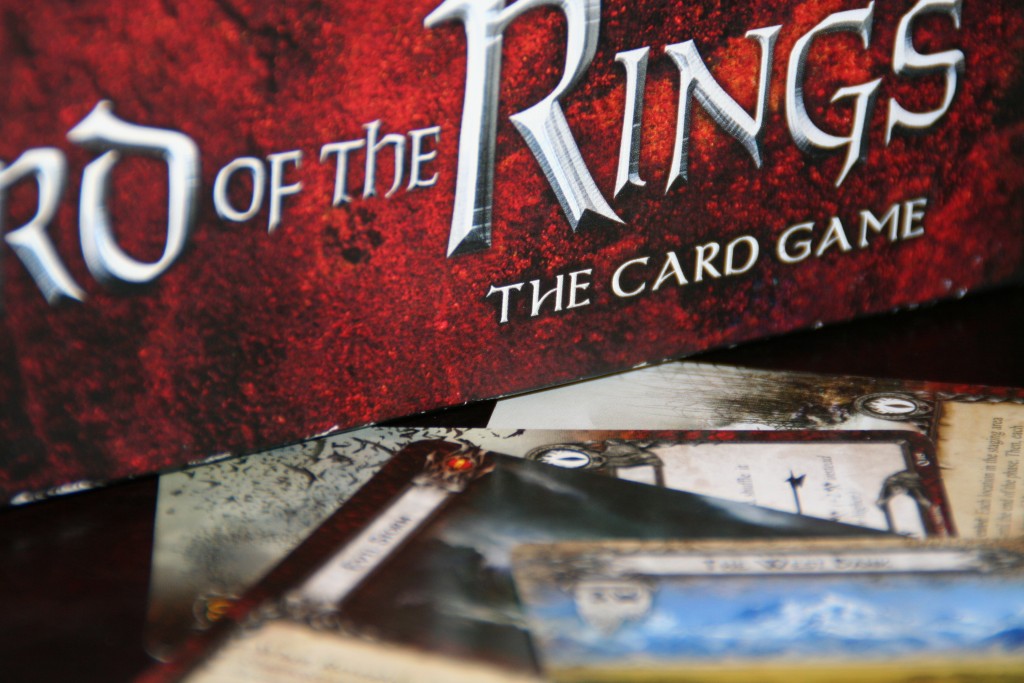 Recent problems with my old TV forced me to spent few evenings with Lord of the Rings LCG card game I got myself last year for birthday. I only got core set and 2 expansion packs: Hunt for Gollum and Conflict at the Carrock but it was enough for a start.
It's worth mention I am not hardcore fan of Middle-Earth but absolutely love this game after this second encounter (first one was few games back in January 2014). Cards art is superb and I have decided to try and make few pics 😉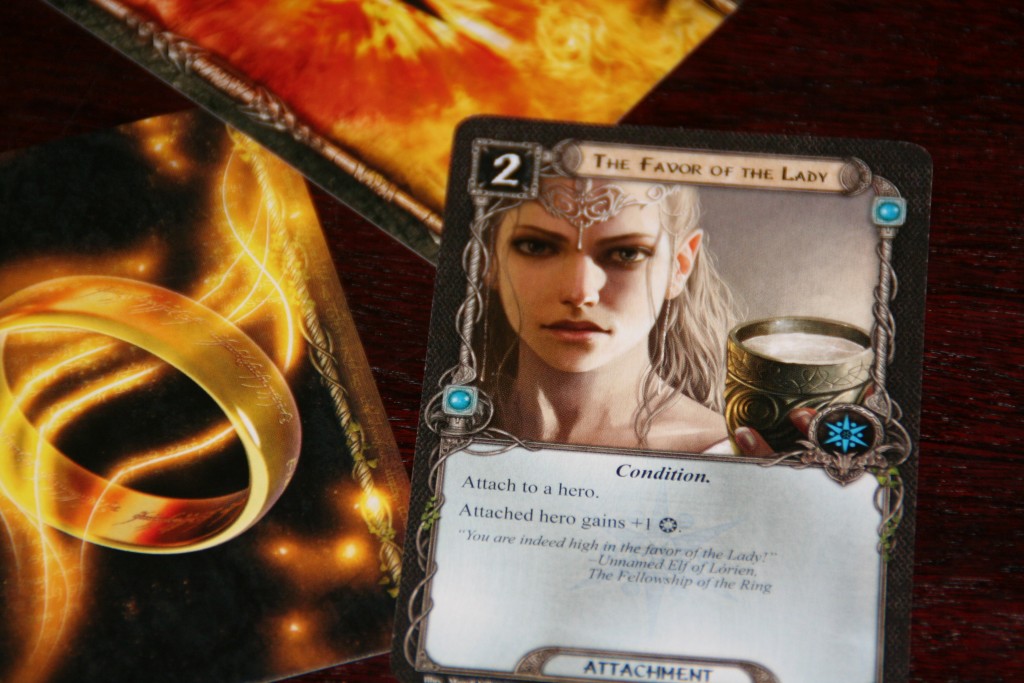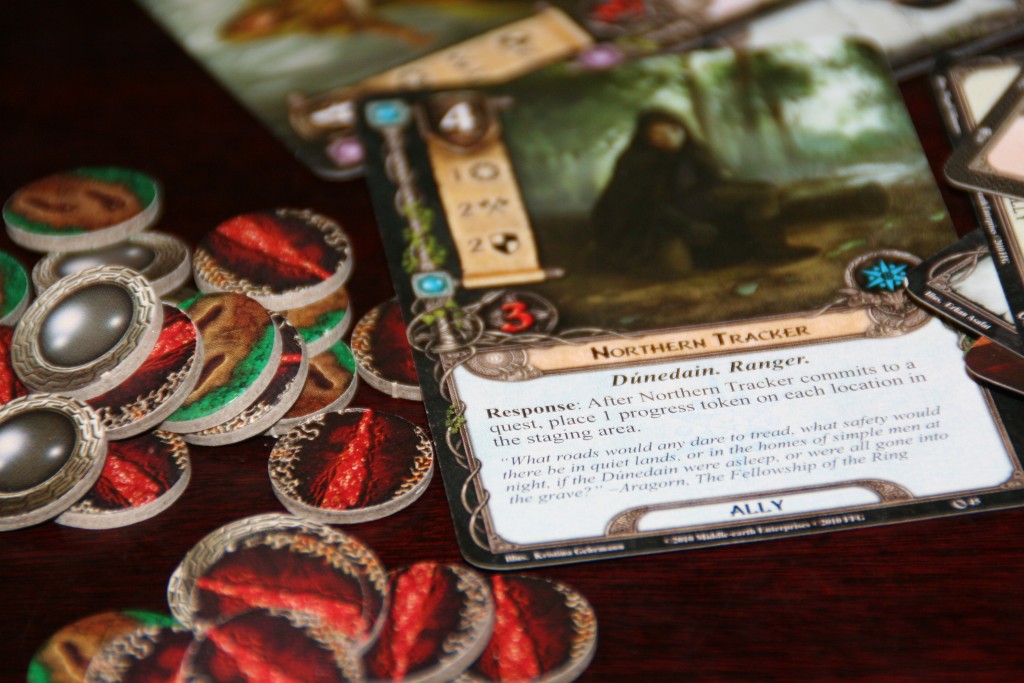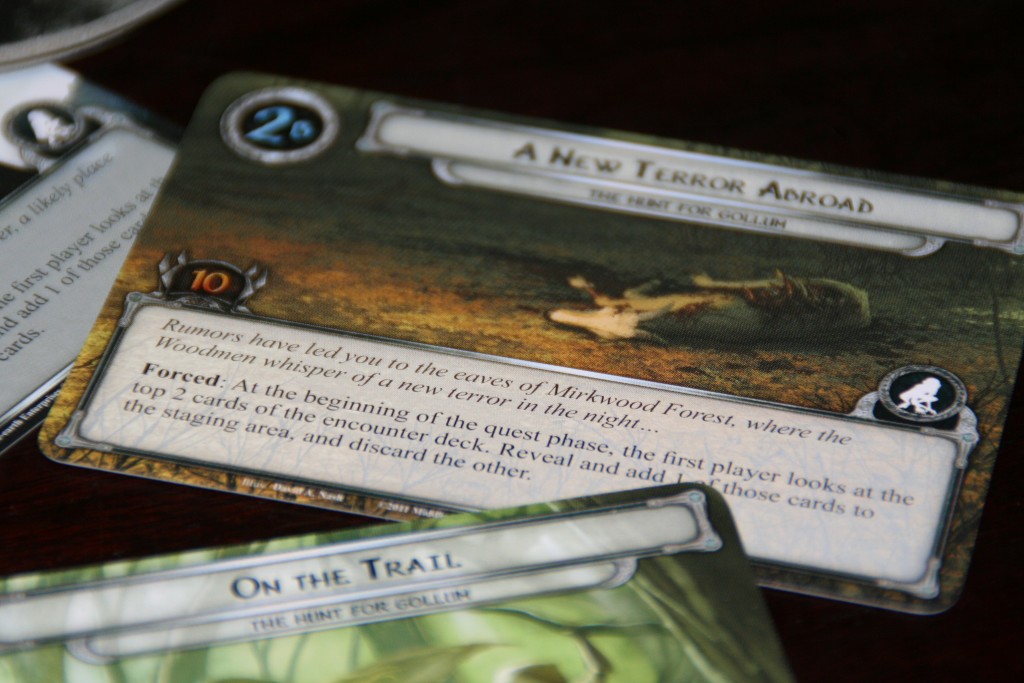 Game can be played solo or 2 players (and more with another core set I believe). Rules are OK and only problems are with some of the cards text interpretation – usual for any cards game – FAQ and Boardgamegeek are there to clarify everything.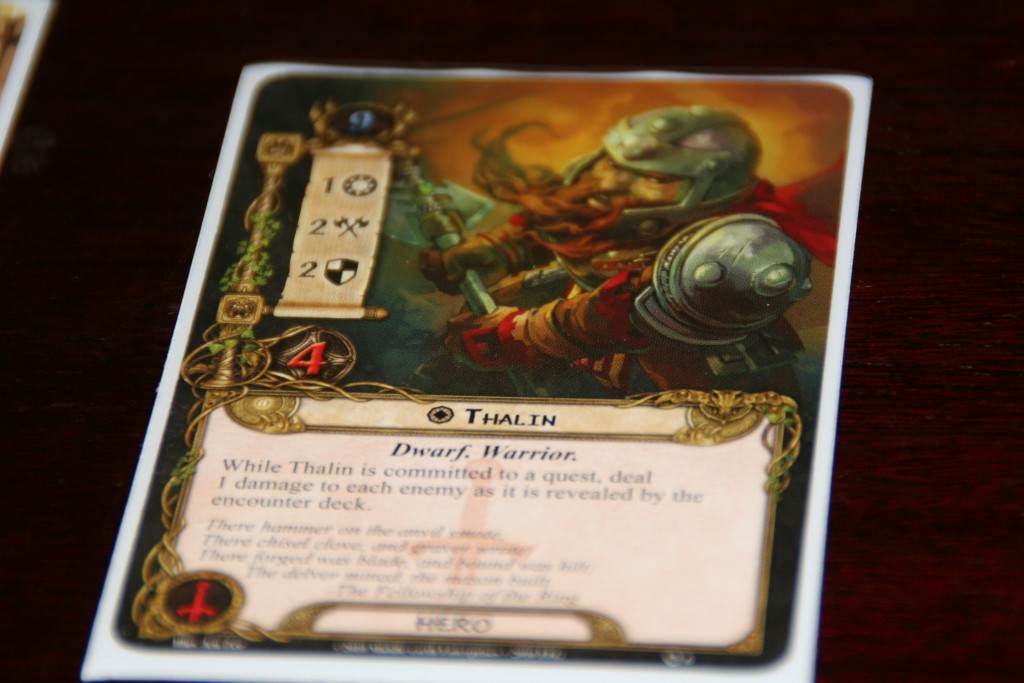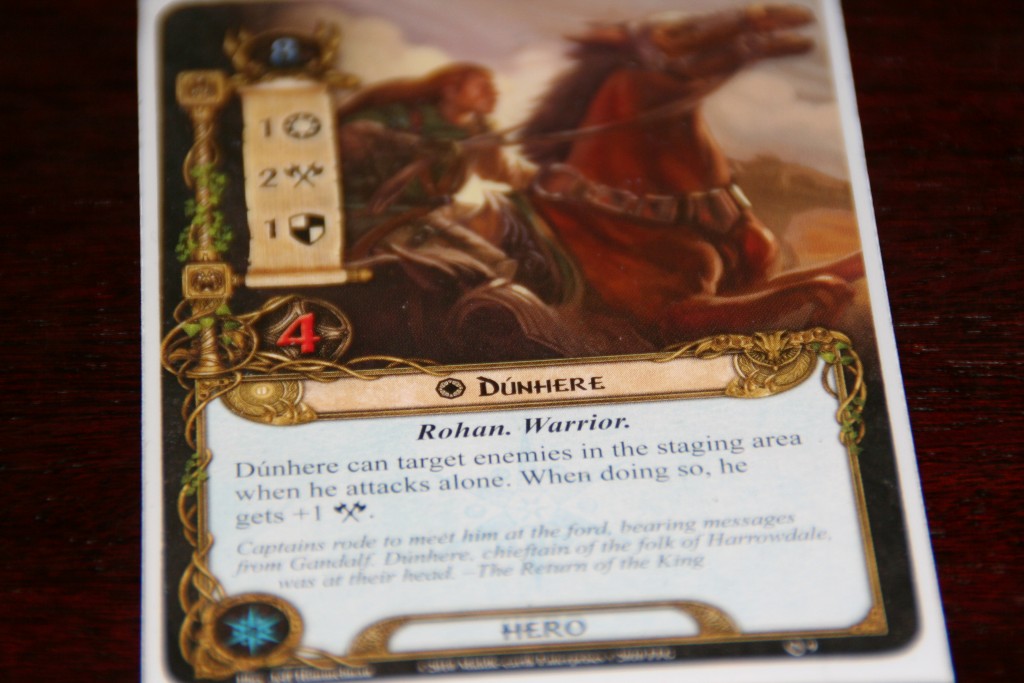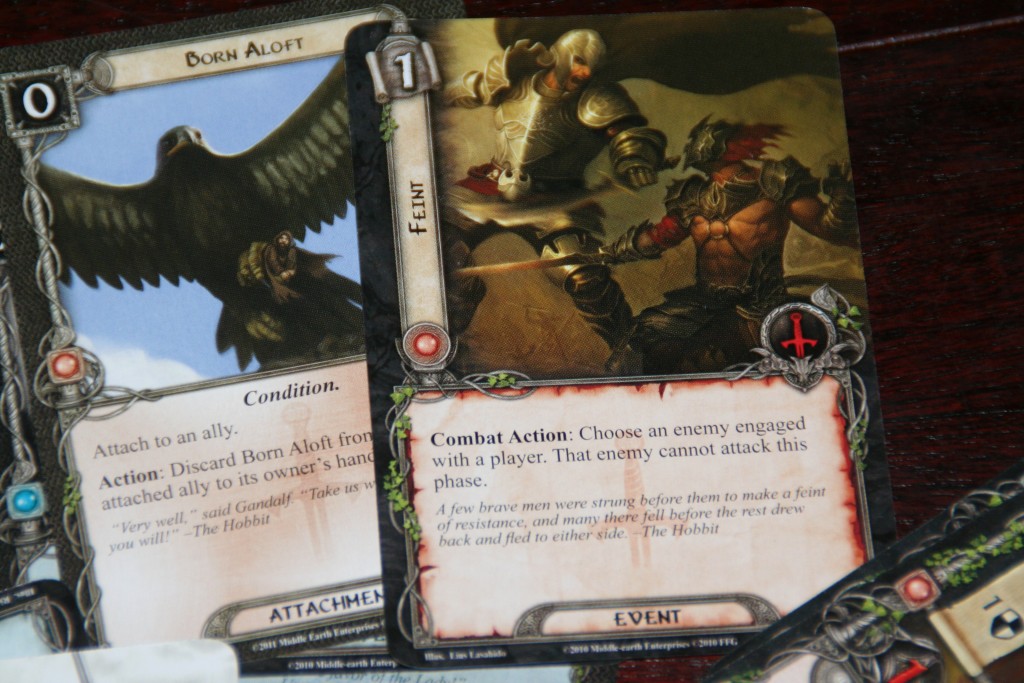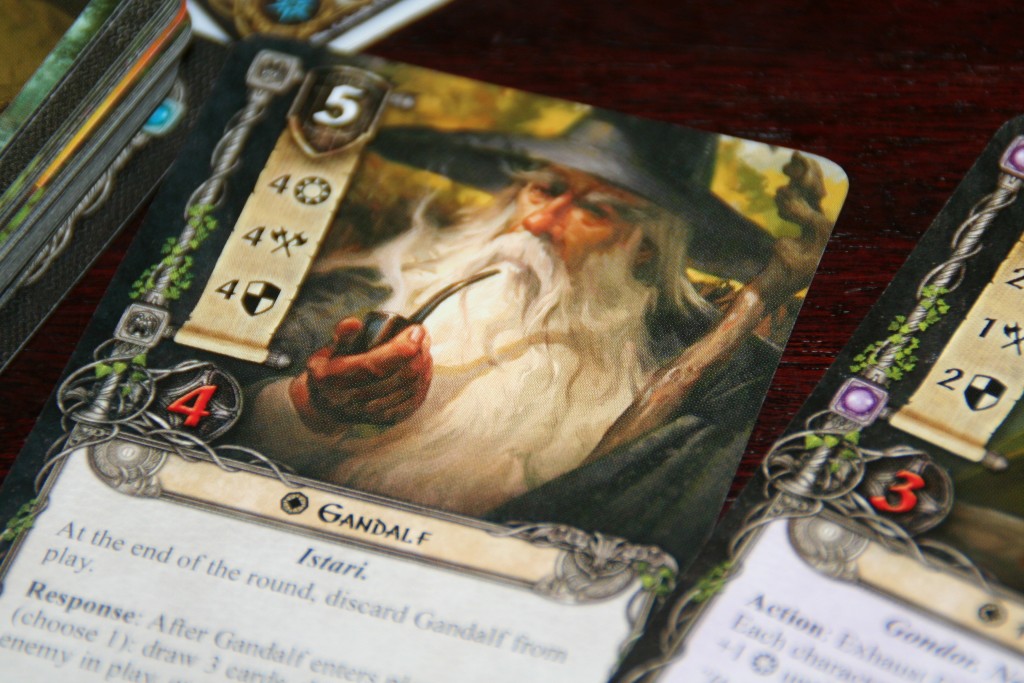 Each scenario should not take longer than 45 minutes and it is pure fun so far for me. Important aspect of this game is building your own deck – some people say it's even better than to play it later.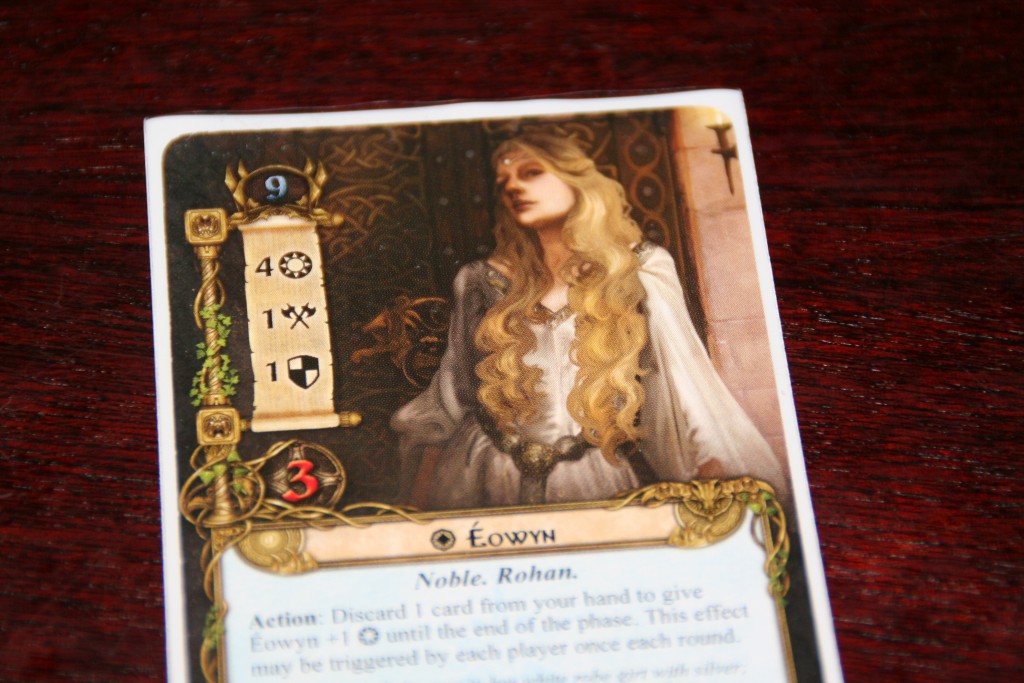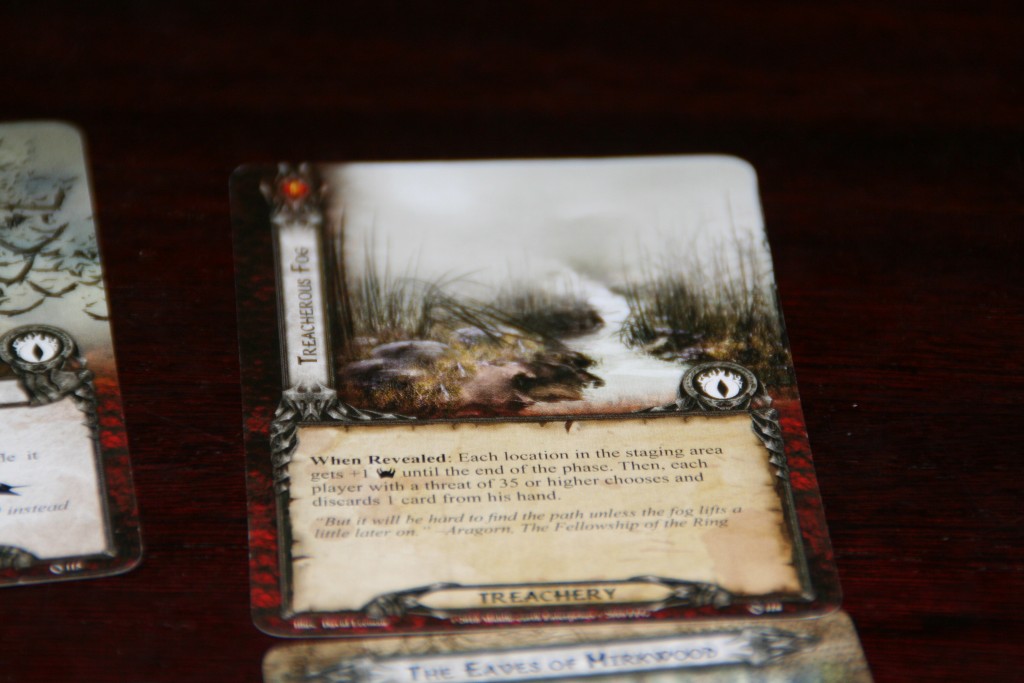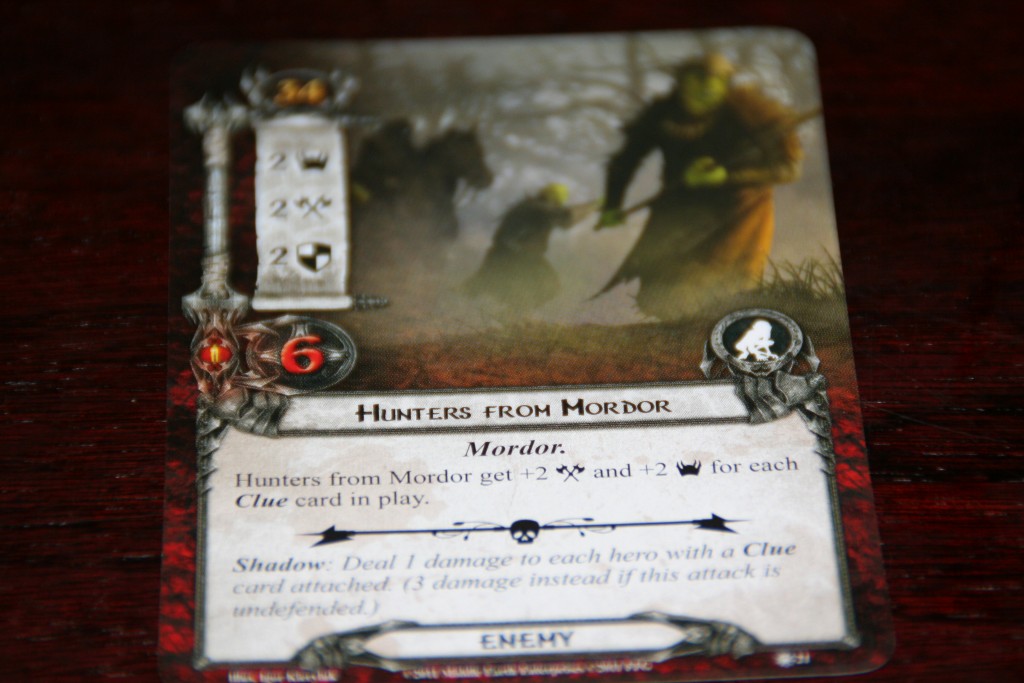 Well, looking for more expansions right now and  to play some multiplayer at Knavecon 5 as I know at least 2 fellow gamers that owns this fantastic game.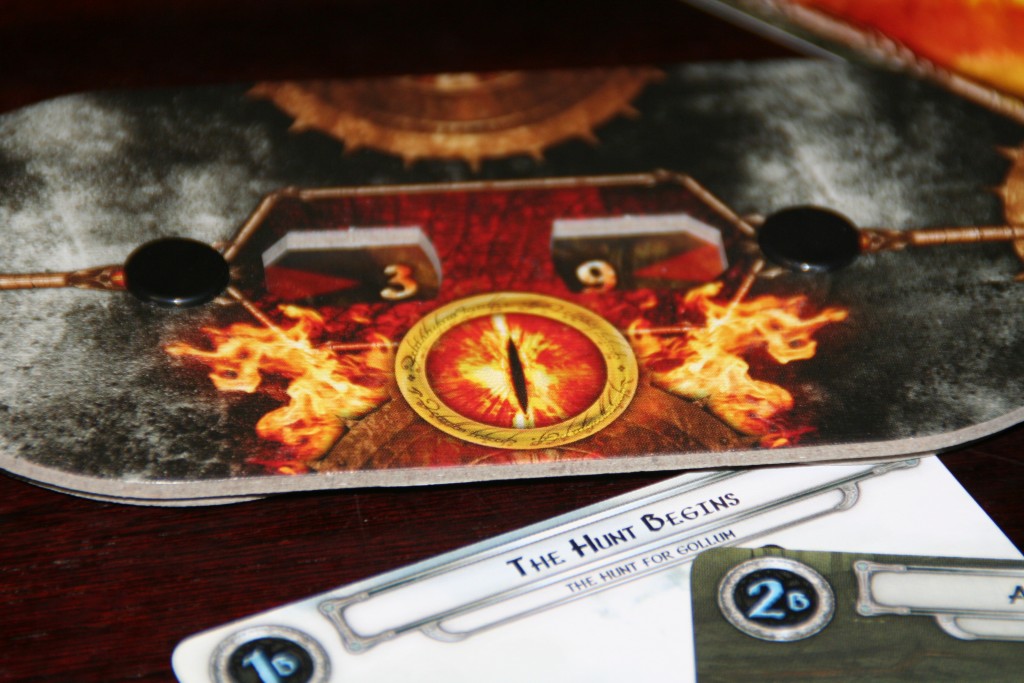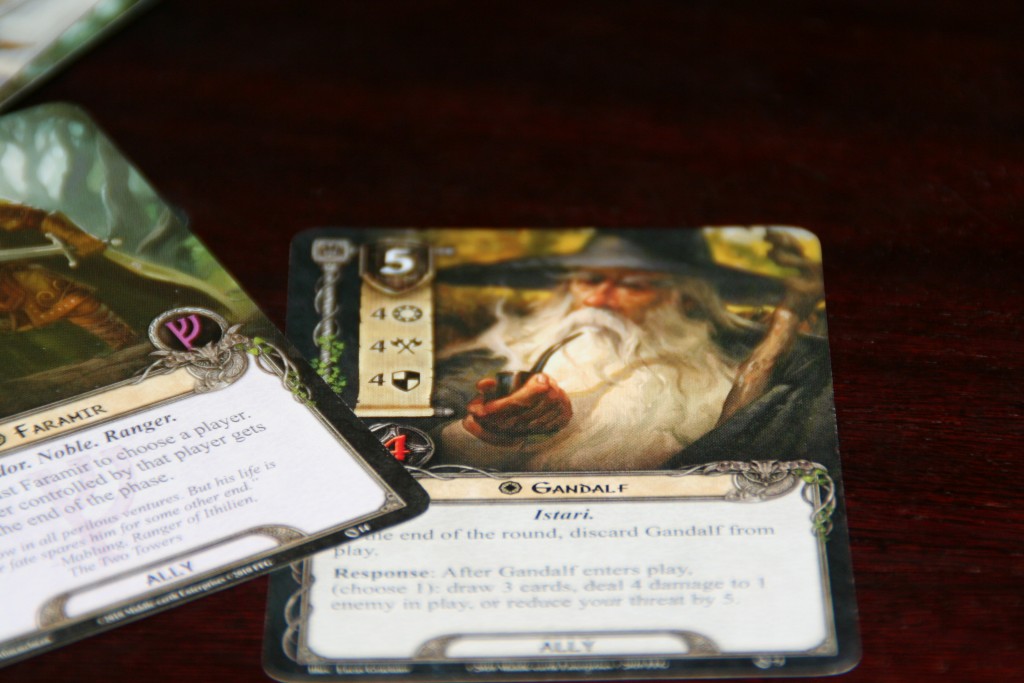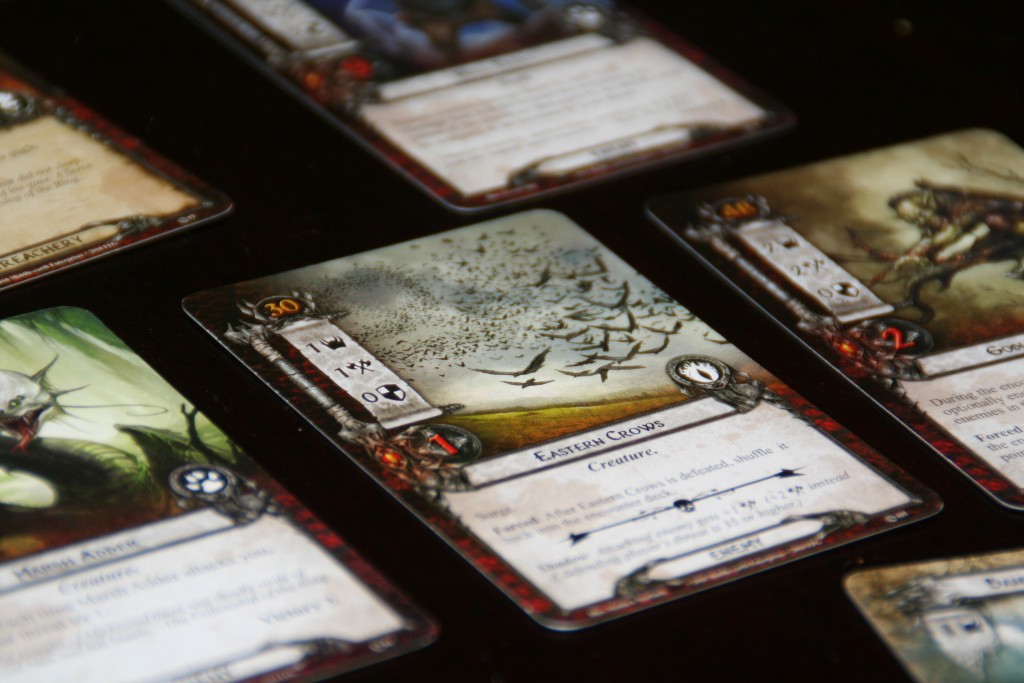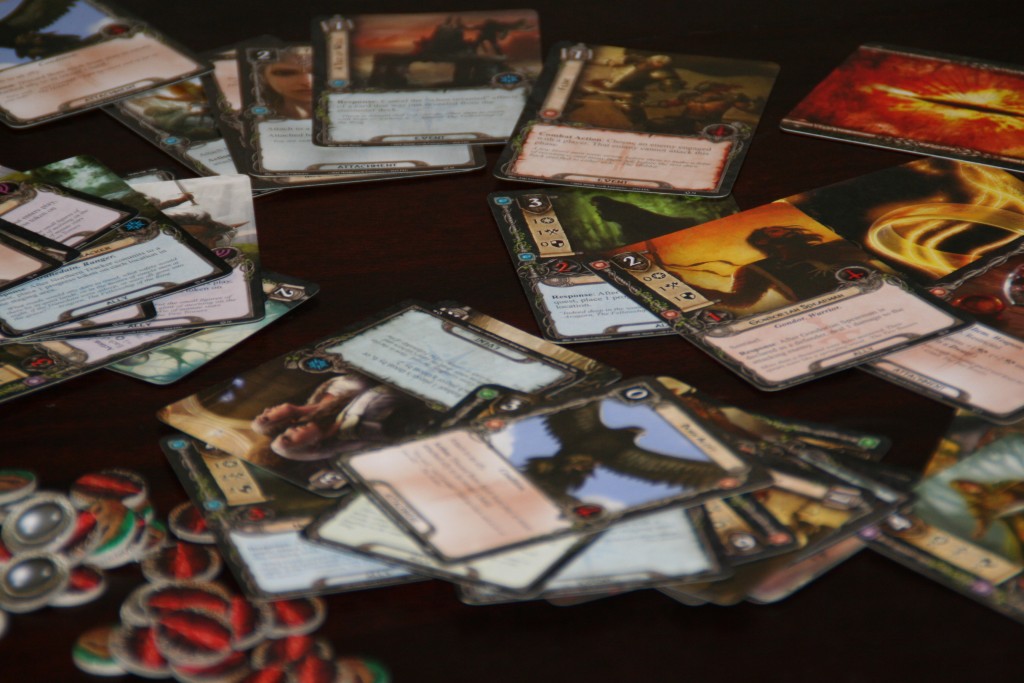 Highly recommend to try it if you are into solo or 2-player coop card games and not afraid of Living Card Game concept.