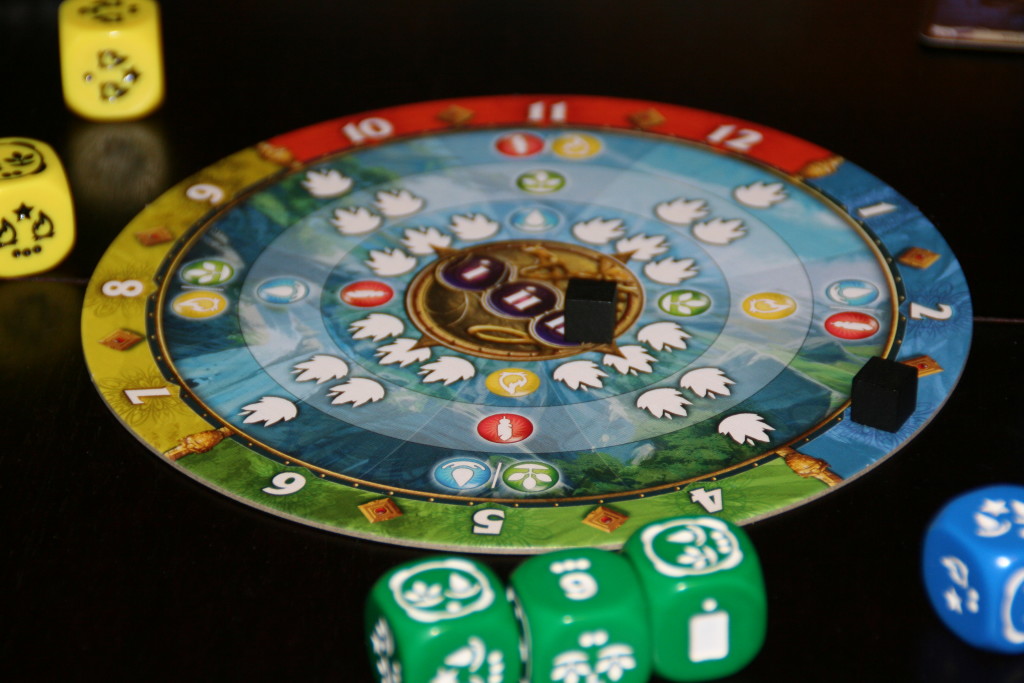 There is nothing better to be defeated by 10 year old son in 14+ years suggested ages boardgame! This boardgame is also my birthday present! Seasons is fantastic game so far. It plays under 60 mins (2 players), looks great and it's fun and easy – even 10 years old can play it!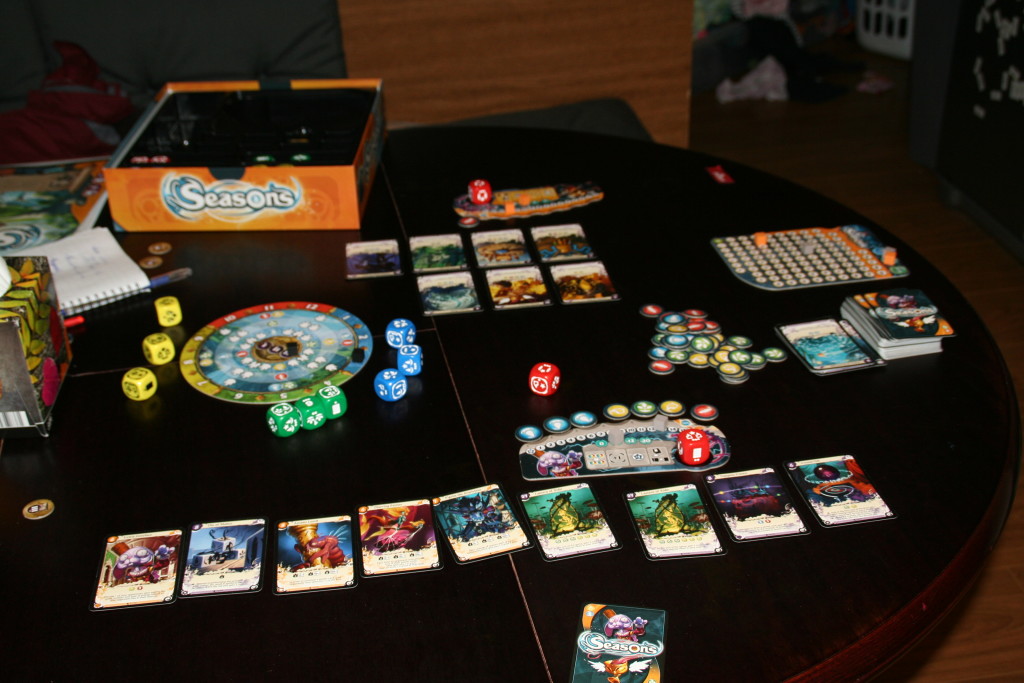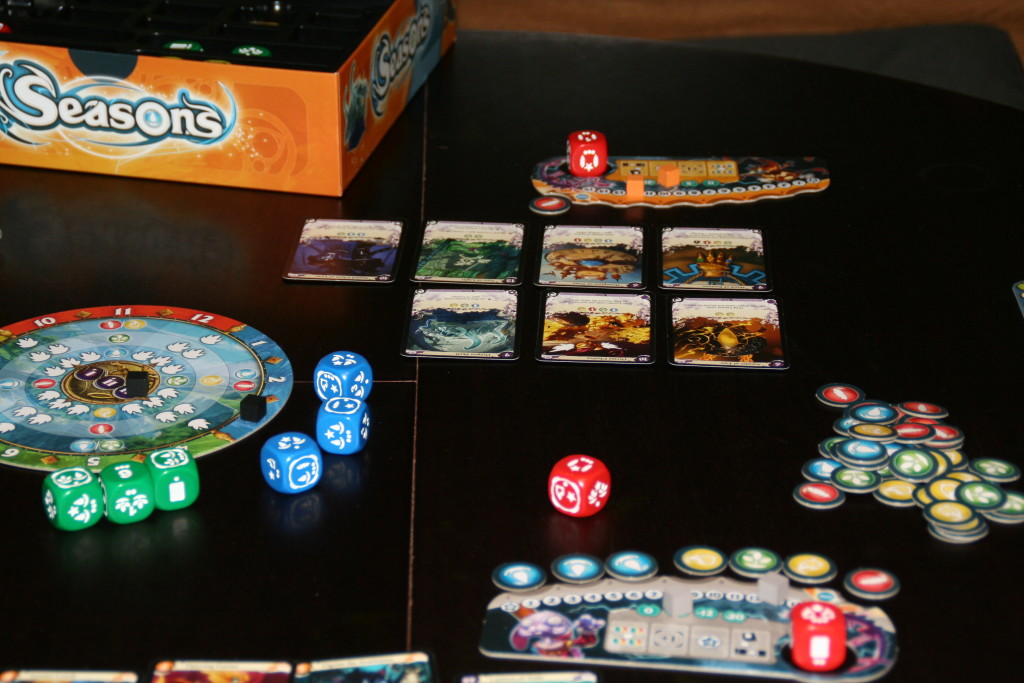 It's a mix of hand management and card drafting with a dice rolling mechanic. Rules as easy but there are 50 cards with text on each – some of those cards can be at least confusing especially that not all information is on the card and you must check rules for clarifications. Not a problem and after few plays it should be all OK.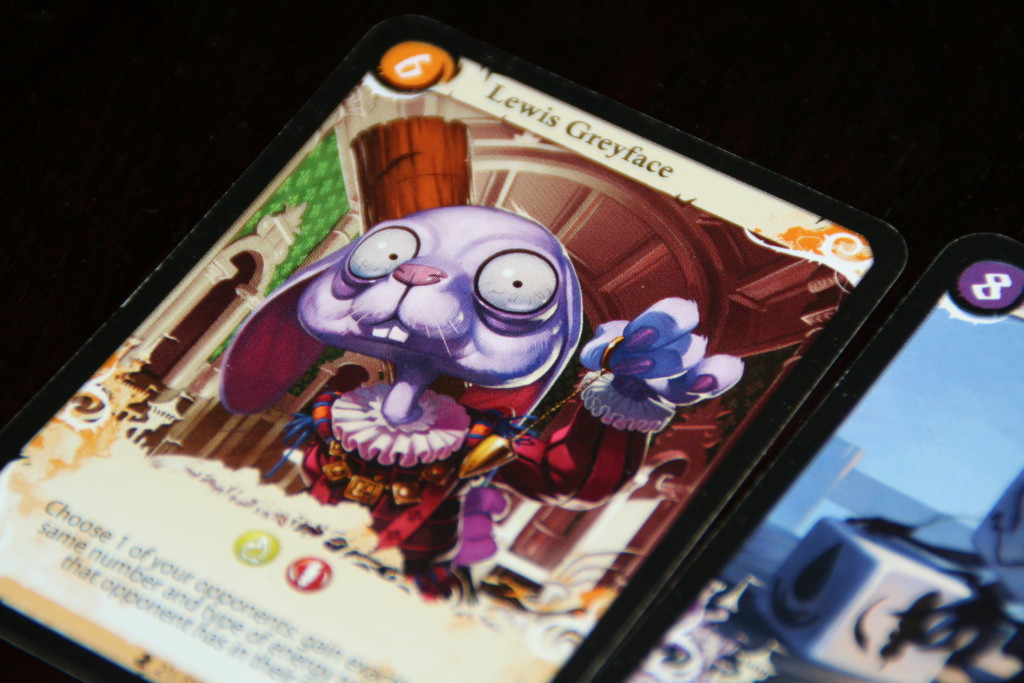 Graphics on card is some weird mix of fantasy and Dixit like images, something like Alice in Wonderland.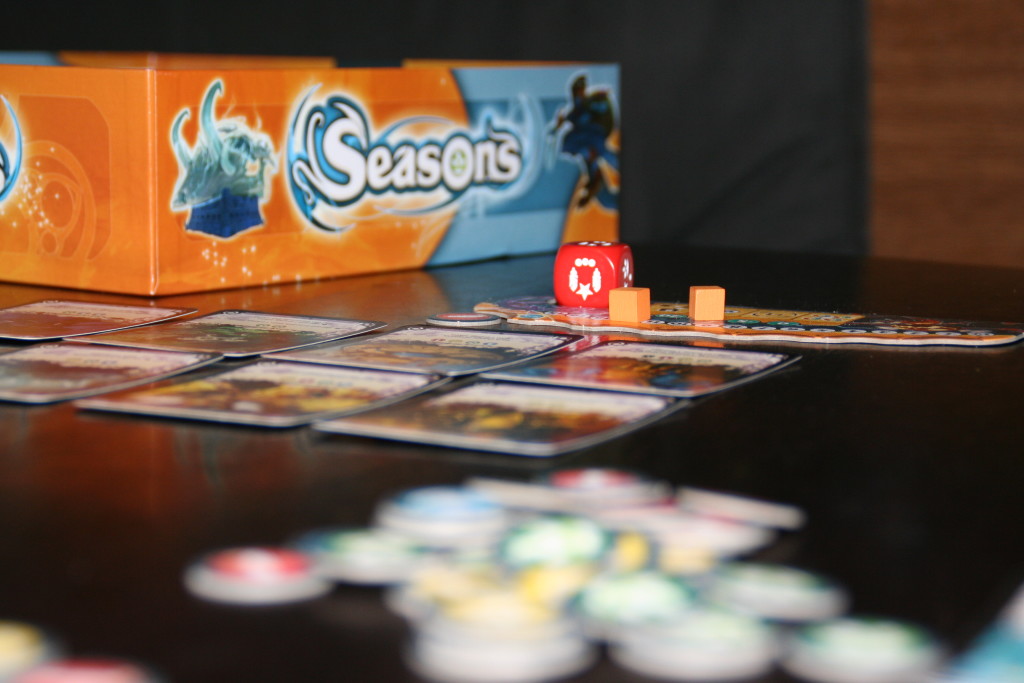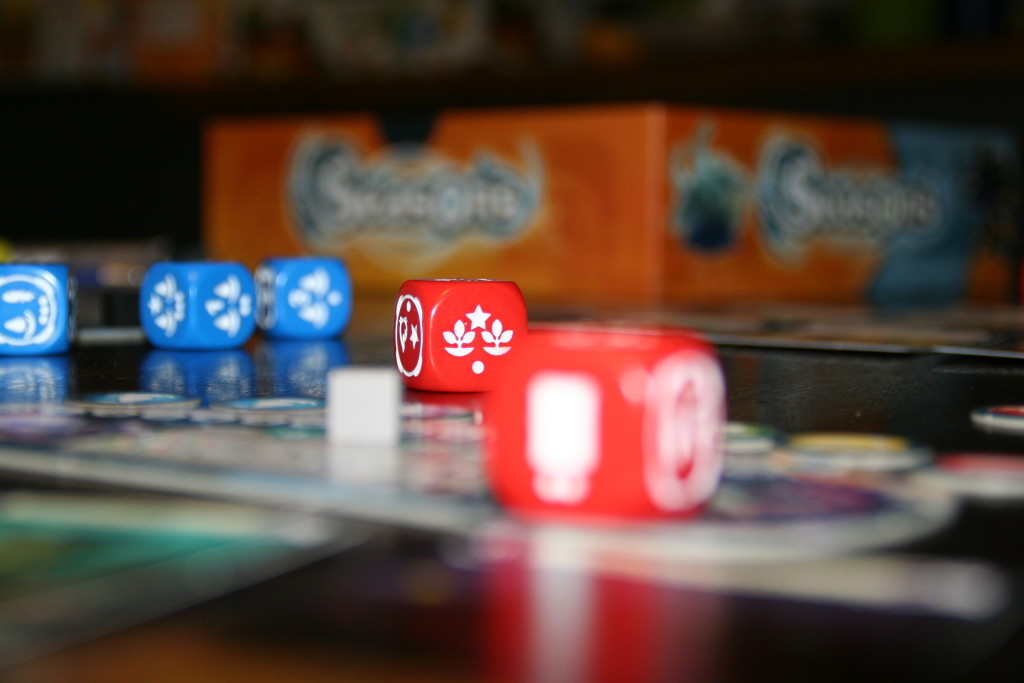 This game is so good as 2-player game – very fast but feels complete after 60 minutes. Great to play just before your kids going to bed 😉 I don't know how long this will stay like that but so far there is will to play and my 10-year old is usually bored after one play. I was also promised a game with person who gave me this present so it might even hit 10 plays!!! (this will hugely depends on my strategy – 'Let the Wookie win' is my favourite these days if I want 2nd play).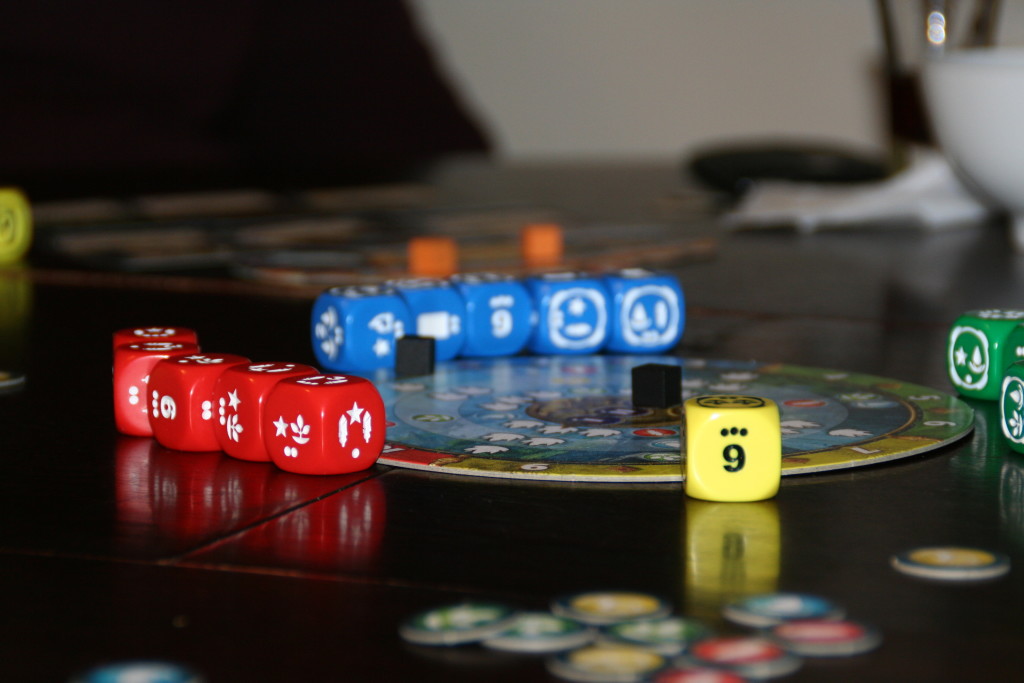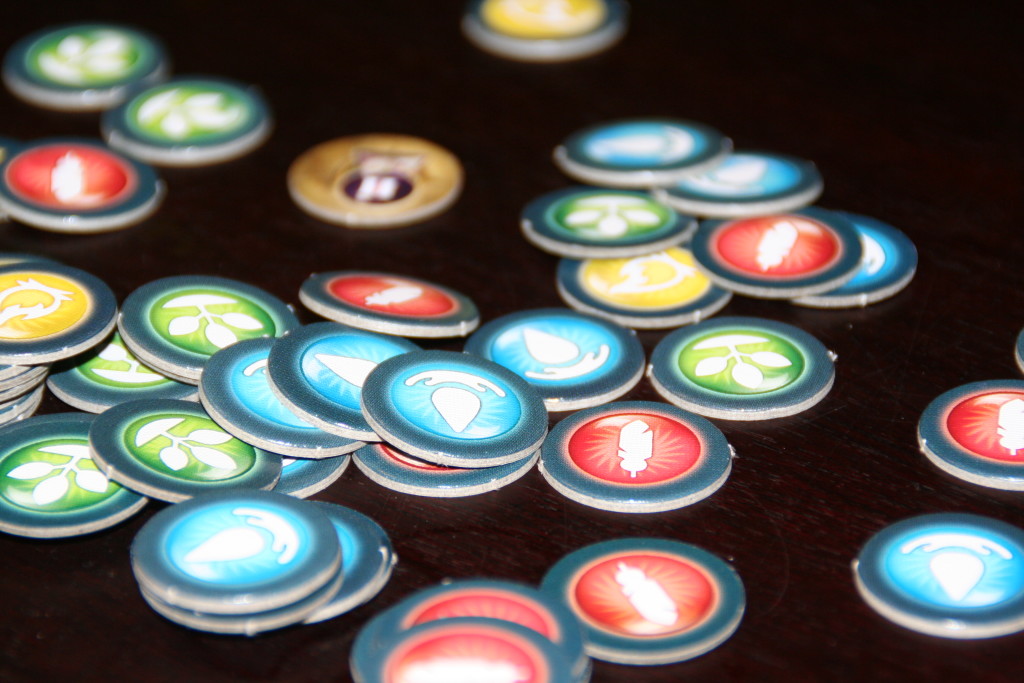 Back to last play result so: 160 to 127 for Daniel. No 'Let the Wookie win' shit. He was lucky to draw 2 of same good card that gave him 90 points after some nicely played last few rounds. I am happy with that. I did my best.
Seasons will probably never hit table at our Thursday night – it's too light, too cartoonish and only 4-players. There is not that much of player interaction either.
9/10 and I am checking what's in expansions.