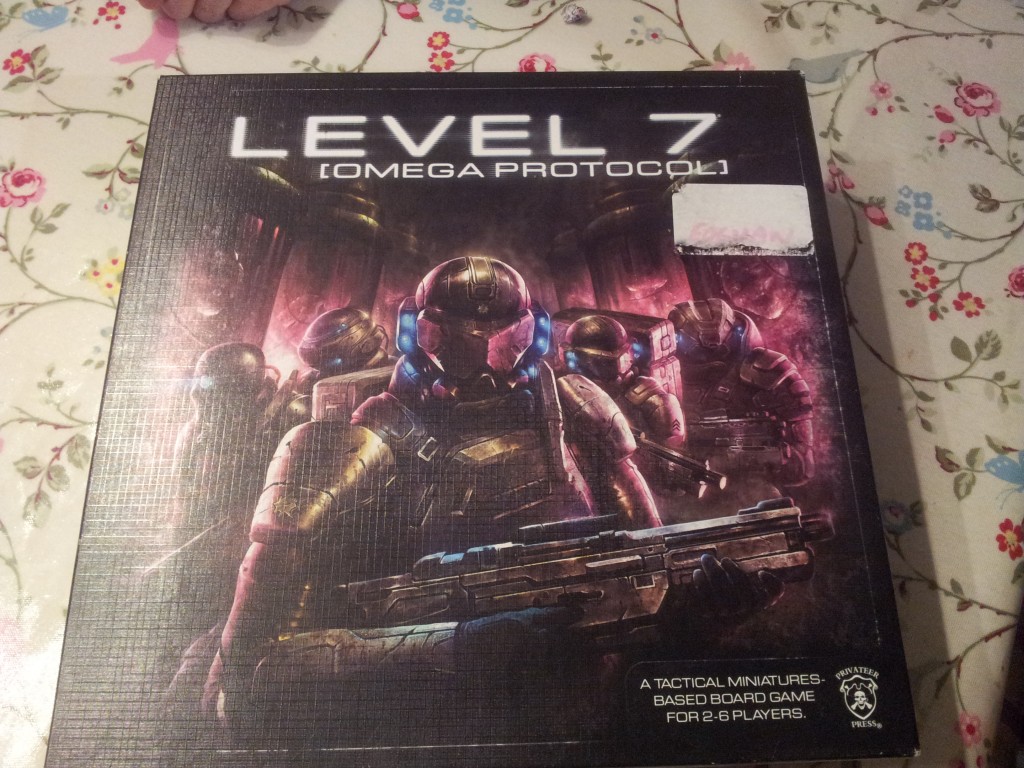 Doom the boardgame + Descent 2ed + dash of Xcom = Level 7 [Omega Protocol]. First time we played it months ago and it was just OK, last night play was great! This time we played Mission 3 and while I have requested owner of the game to give us some background story behind our mission I was just ignored with: you start here and need to get there.
Omega Protocol is like Descent: one player against rest. Overseer control alien monsters and try to kill or stop marines (controlled by other players) complete their mission.
As usual in those kind of games, Marines have different special abilities + you can choose from specific kits that you will use i.e. MedPacks, grenades, special skills and other equipments. You also get 3 Stance cards for different type of activity you wish to do on your turn (and different max adrenaline to use).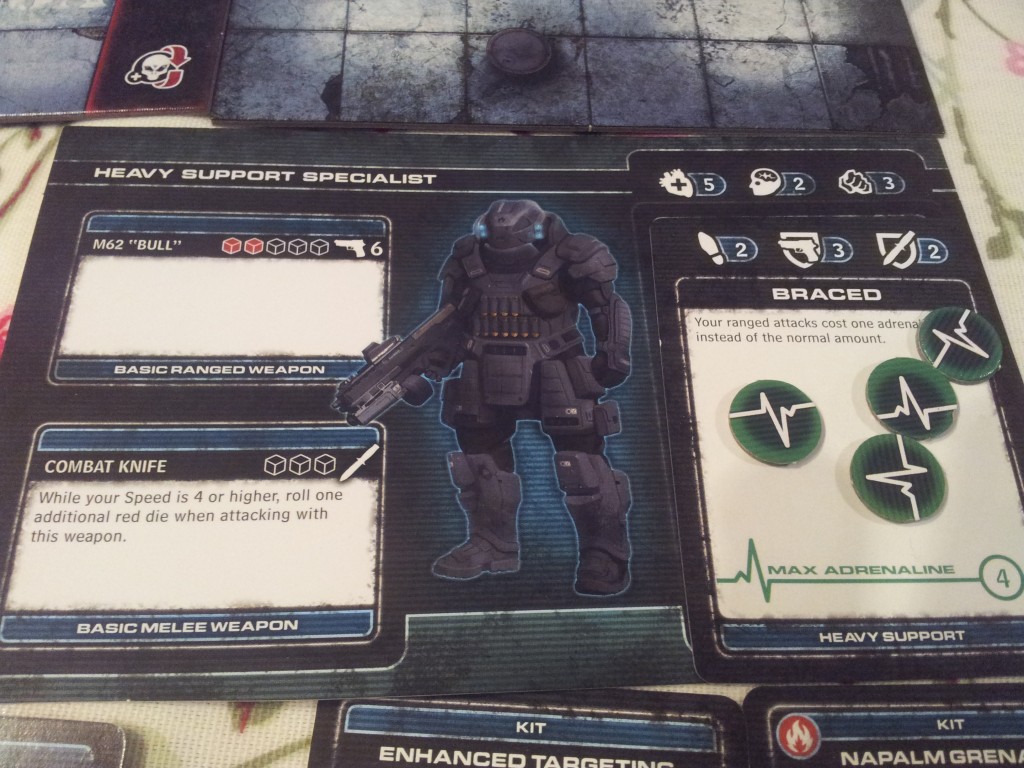 Marines perform their actions using adrenaline tokens and those tokens than goes to Overseer for him to use – the more actions you perform, the more action points Overseer will receive. Great balancing mechanic!
Board is created as per scenario book: each room with cards chosen by Overseer player with some surprises for marines, doors (with traps) and some equipment to pick up.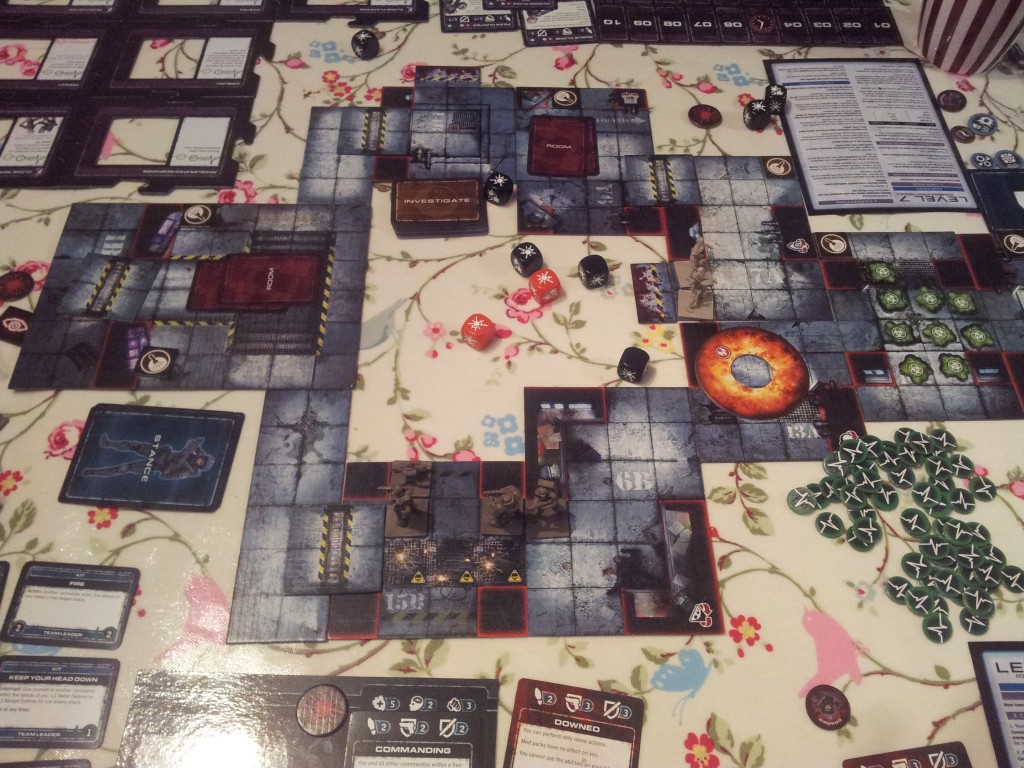 Production quality is very good but figures (especially aliens) could be made with some better quality plastic. Dice are top quality – big and heavy.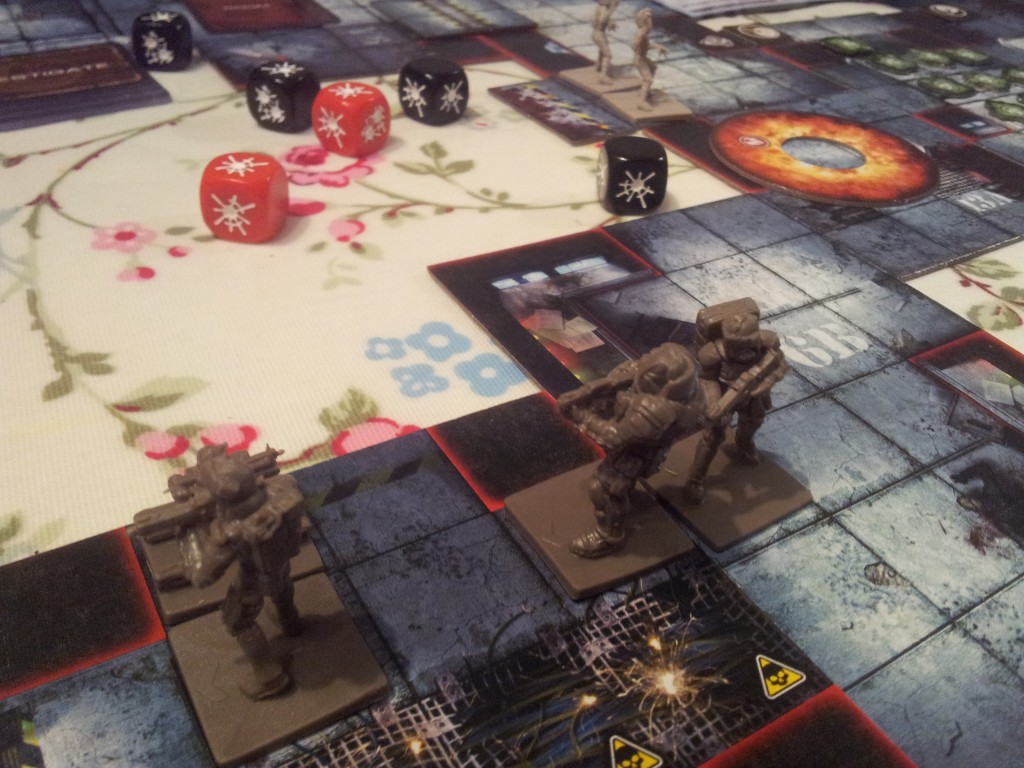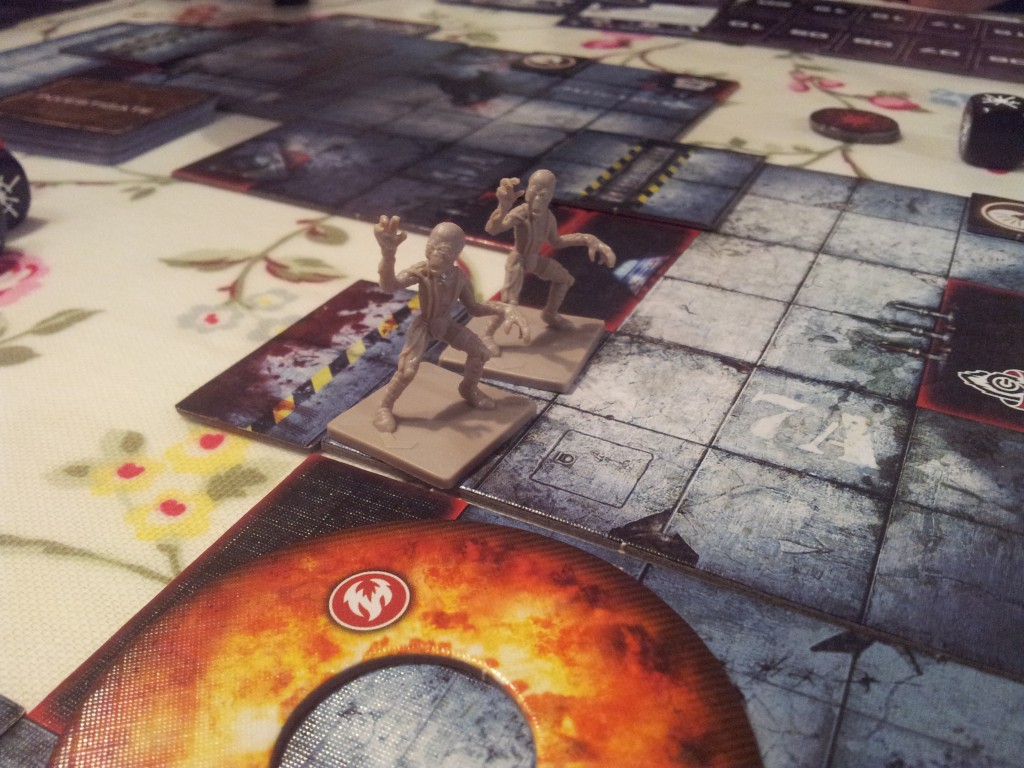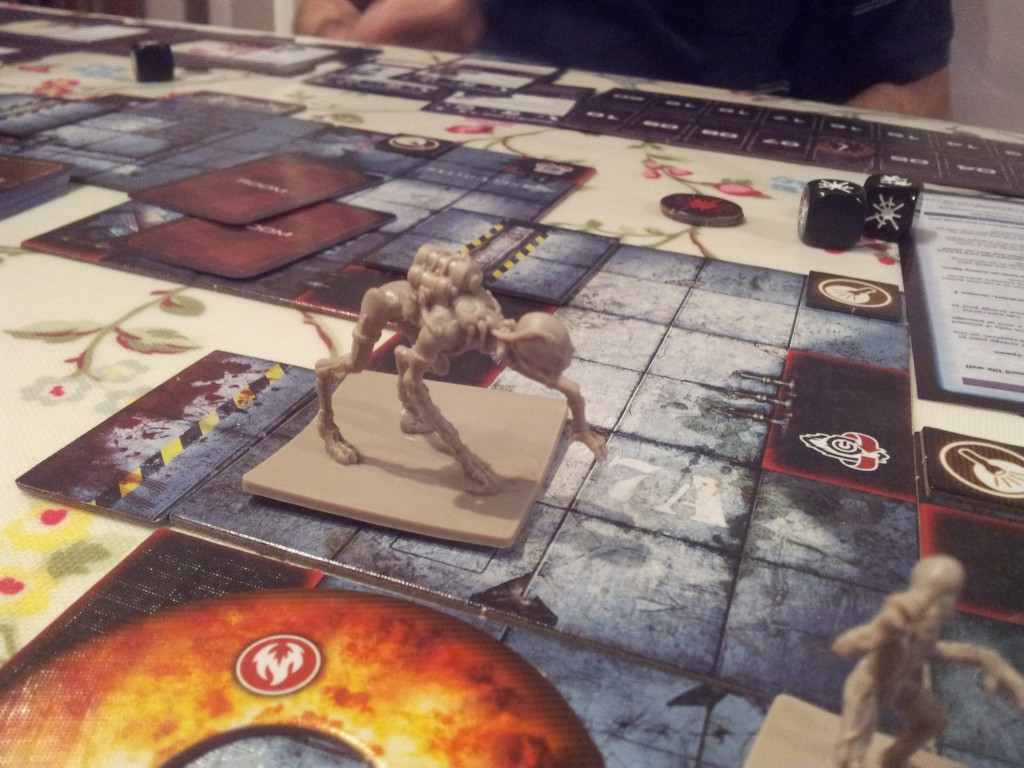 I like this game a lot after last night session (might be something to do with the fact Marines won it!!!). It's fast, rules are OK, it looks great and have lot of figures. Instabuy? NO!!! Price is ridiculous, cheapest I found is £65…Still, great game in my opinion and if I have to choose between this and Descent it will always be Level 7 Omega Protocol.