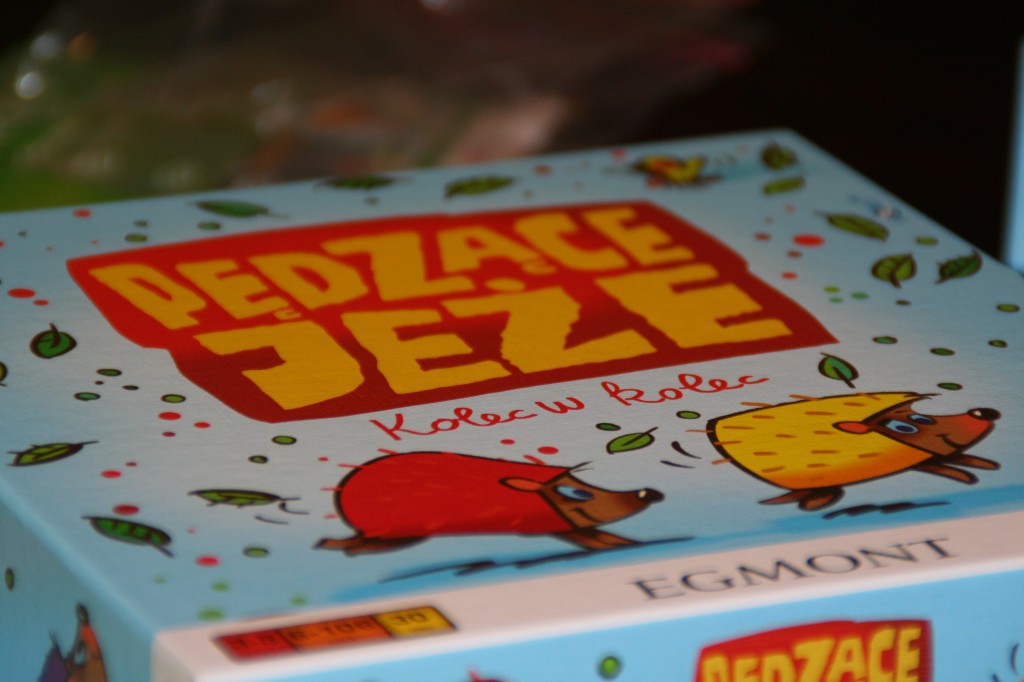 Pedzace Jeze is Polish re-theme of Reiner Knizia's Honeybears (or Bucket Brigade) and 'sequel' to successful and very good Pedzace Zolwie (aka Ribbit). Actually, Hedgehogs were designed 10 years before Turtles 😉
Game looks very similar to Turtles and it is clearly an attempt to sell it to same people that loved Turtles.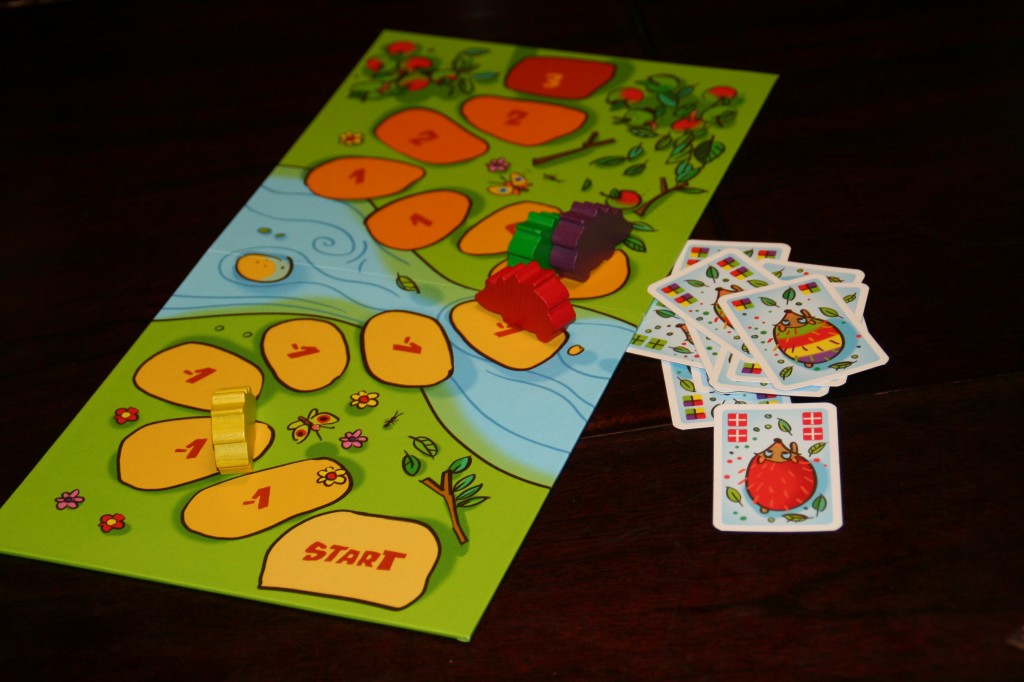 Game is for 2 to 5 players but this time we have only 4 colors (yes, there is no blue hedgehog!). Rules are simple: get to the end by playing cards of each color (and joker) and either one or two pluses, once one hedgehog reaches last spot round is over. Calculating points is more complicated that you would expect from such a game – each card left in player hand after the end is worth points equal to points on spot where this colour hedgehog finish it's race (i.e. if yellow one finished on spot with 2 and you have 3 yellow cards left in hand you will get 6 points).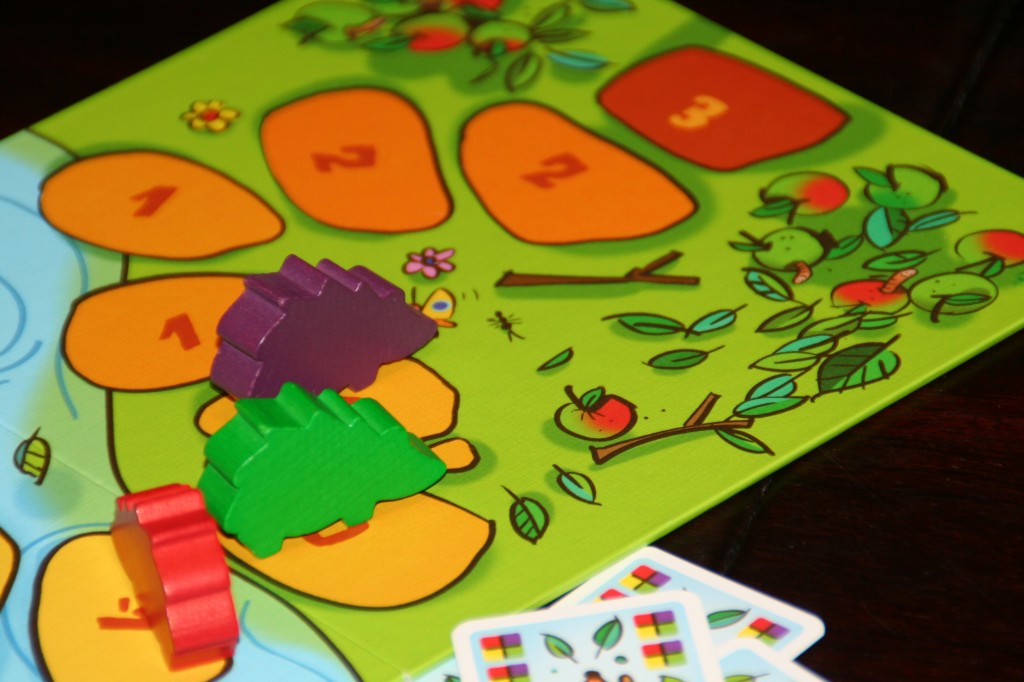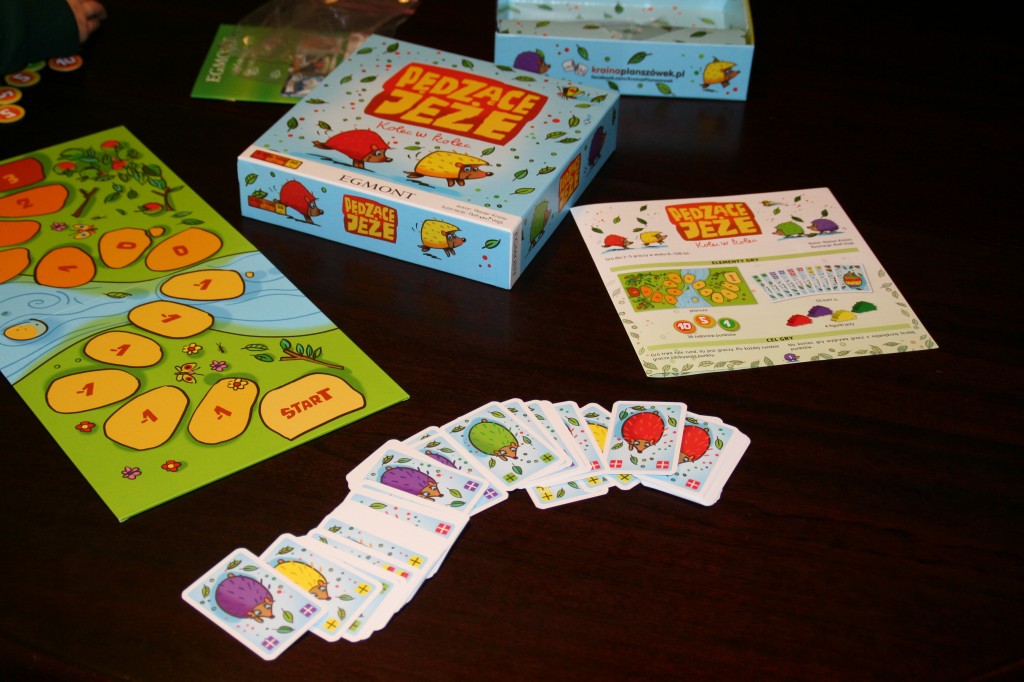 There is also 'advanced' scoring system where each pair of one plus cards gives you 5 times points and each 2 pluses cards give you 2 times points. Each game is played rounds equal to number of players. Player with most points after all rounds wins.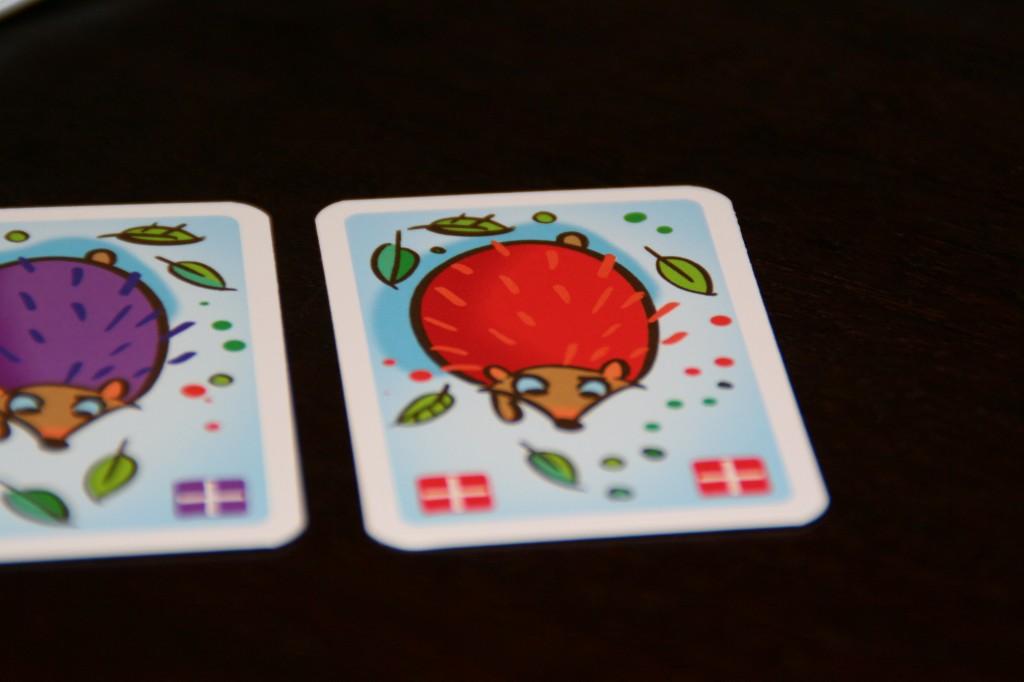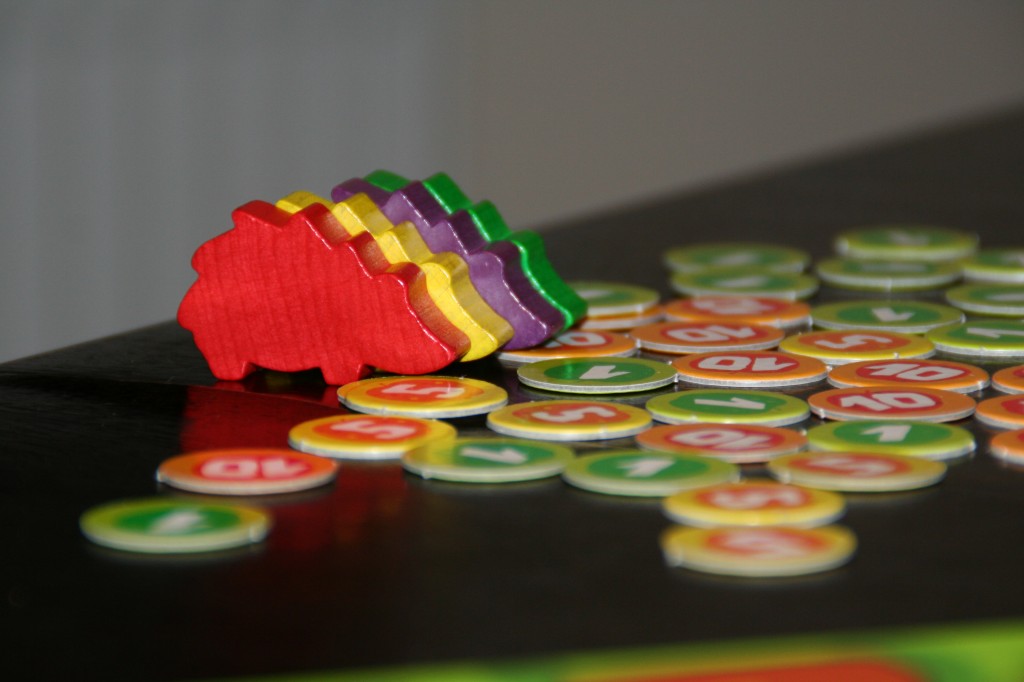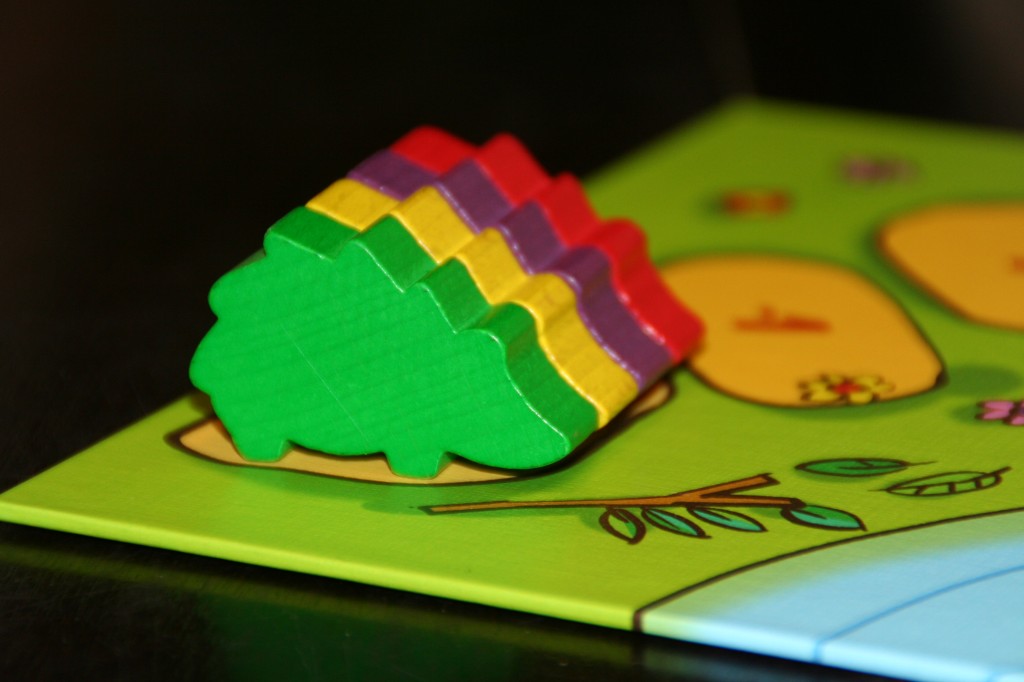 Game is good but lacks that 'something' that did Turtles so successful in Poland and Ireland. It's little bit too long and scoring system is too complicated for smaller kids. Game looks very good just like previous one.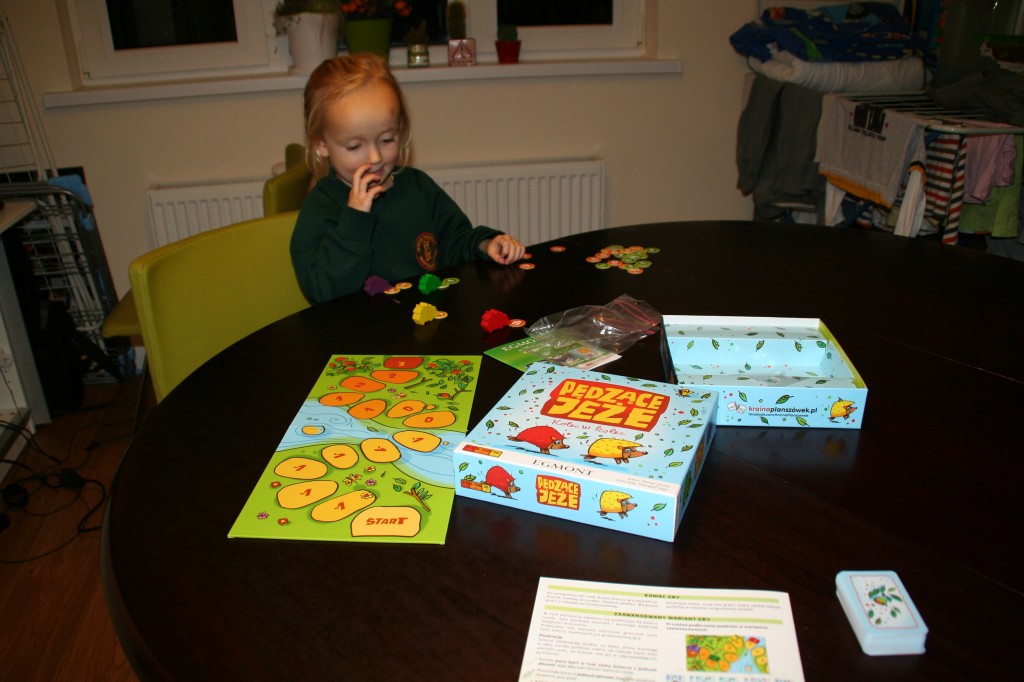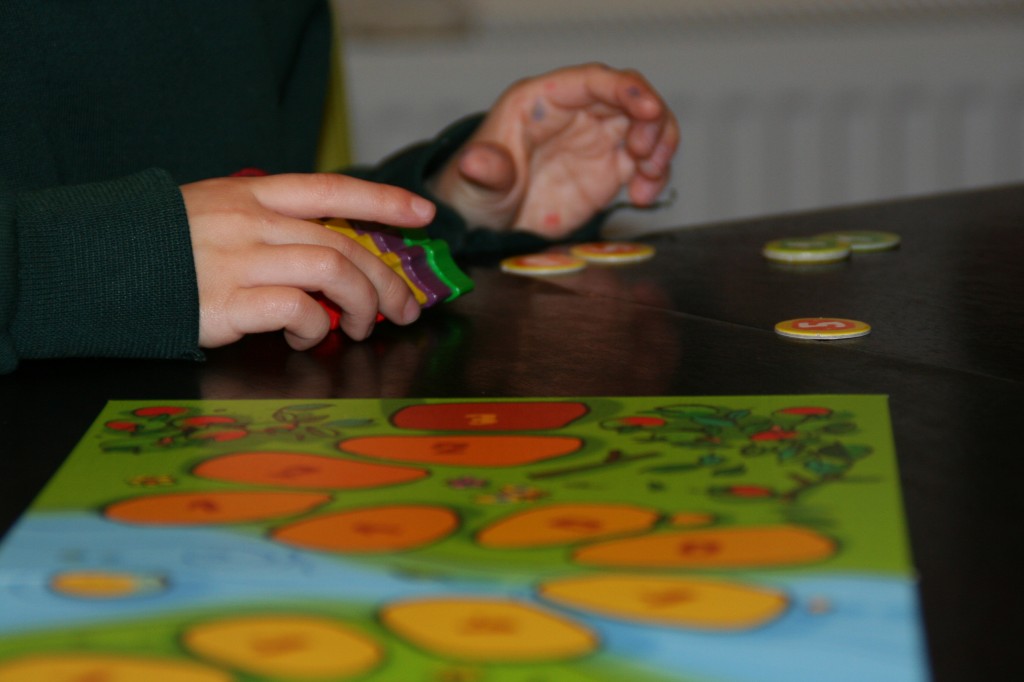 I have introduced it to few people now with mixed reactions – I am sure Vic will post few words about it in near future. Other than that I still have one, brand new and sealed copy of Turtles for sale 😉